Houston prides itself on its healthy economy and bustling jobs market.
But a recent report from Rice University indicates some pockets of the city may be thriving more than others.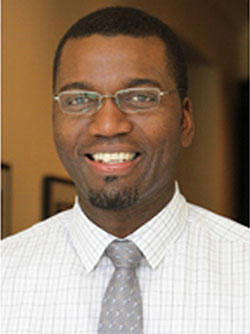 Lester King, Ph.D., author of Houston Community Sustainability: The Quality of Life Atlas [Photo by: Rice University]
Half of all residents here in Houston only have a high school diploma.
But people who studied way past high school tend to live in just four areas.
"I found great disparity, no question."
That's Lester King. He's with the Shell Center for Sustainability at Rice University.
He analyzed education, income and housing in what he calls Houston's "super neighborhoods."
"Four neighborhoods — Braeswood Place, Greenway/Upper Kirby area, the Astrodome area and University Place — have this concentration of graduate degrees."
He says those areas are close to higher income jobs, such as careers at the Texas Medical Center.
In fact, more than 25 percent of people with masters, doctorates and other advanced degrees tend to live in those areas.
But in other neighborhoods, that percent is much smaller.
"We found that the percentage of people with advanced degrees for instance ranges from one percent to less than 11 percent across the super neighborhoods."
King says that kind of disparity is troubling for Houston's future.
"One of the things that we need to do to position Houston to compete globally is to have higher concentrations of these graduate degrees. These are the types of the degrees that would lead to us being able to compete appropriately."
He says that way the economy can keep on growing and also benefit more people.