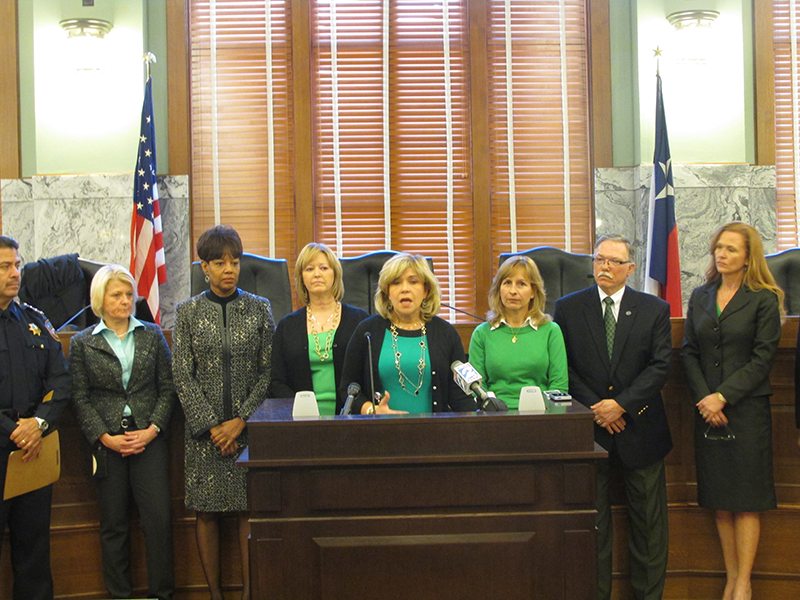 County Criminal Court Judge Diane Bull prepares to address graduates of Harris County's Sober Court program.
It's a big day for Jerome Hewitt. He's one of the first to arrive for commencement ceremonies for Harris County's Sober Court.
"This program is tough. If you don't have your mind made up, you won't complete this program."
Hewitt was referred to Sober Court after getting his second DWI.
His first offense was years earlier, in 1993. After that offense, Hewitt says he stopped drinking, attended AA meetings, and went on to run a halfway house for veterans.
But after he retired things changed.
"I kind of relaxed, and at that point stopped focusing on my sobriety, and I thought I could handle it by myself."
But Hewitt is now vowing to stay sober, after completing an intensive two-year program that involves drug and alcohol treatment, random testing, and regular meetings with a case manager.
Harris County's Sober Courts have been around since 2008.
County Court Judge Diane Bull says the goal of the program is to get to the underlying problems that cause people to drink and reoffend.
"We actually were studied here in Harris County and people who go through this program are 65% less likely to recidivate than offenders who just have jail sentences or just have probation. And that is because of the treatment and accountability component."
Bull is one of three judges who've been hearing Sober Court dockets.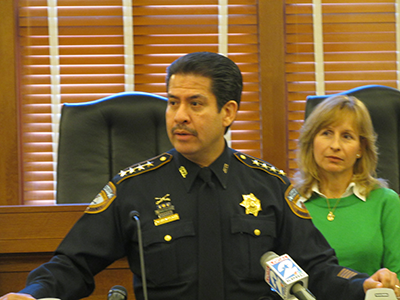 Harris County Sheriff Adrian Garcia says Sober Court helps keep Houston's roadways safer.
About a hundred people take part in the program, and authorities hope to increase that number with the addition of two new courts.
Harris County Sheriff Adrian Garcia says along with helping people conquer their addictions, the Sober Courts can also save lives on the roadways. That's because Harris County has the highest DWI fatality rate in the country.
"Imagine if we continue holding the banner of having the most dangerous roadways in America. Businesses won't want to relocate here, families won't want to go outside and enjoy our parks and establishments."
As part of the program several of Garcia's deputies make random visits, to make sure participants aren't drinking or doing drugs.
"If you think the judges sound nice, wait until you come before their bench. They're tough, tough as nails. And they are going to do everything possible to make sure you get the help you need."
And as he prepares to get his completion certificate, Jerome Hewitt says he's grateful he made it though.
"You live longer, you save lives, and you make your family proud."