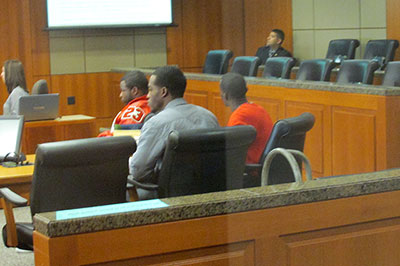 Two alleged gang members contest petition filed by Harris County Attorney Vice Ryan.
Harris County Attorney Vince Ryan is suing 37 members of the Bloods and 17 members of the Crips, to prevent them from entering the East Aldine Safety Zone, a 217 acre area located east of Highway-59 and south of Bush Intercontinental Airport. It includes two schools, several businesses and commercial and residential housing like the Haverstock Apartments.
The complex was already off-limits from an earlier injunction a few years ago.
Manager Melissa Clifton says the gang activity was scaring the residents.
"I don't think it's fair because a lot of the people are on low income, and they take advantage of the people you know, doing the things that they do. So, they don't have a right to violate the people that actually live there. You know, they don't live there. If we don't want them there, we don't want them there."
She says she's pleased with the judge's ruling that will keep the area safe.
"I appreciate it, because I want it to keep going. It was like 1,000 feet. Now if it goes a little further, we can get our work done. We can you know, keep the kids safe. That's all the matters, the kids."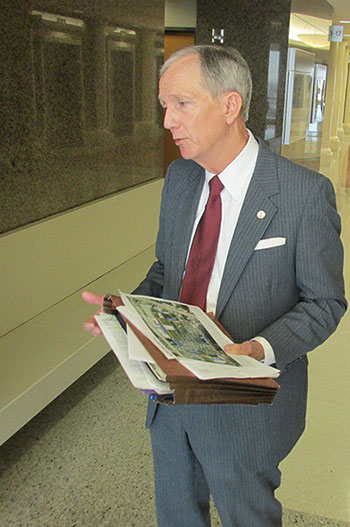 Harris County Attorney Vince Ryan
The petition named specific individuals known to associate with gangs like Joseph Reynolds. He used to be in the Bloods.
"I understand the agreement, it's just you have family over there. The mother of my child was staying over there so that was the reason I was going. Other people have their moms are staying there. My grandma's been staying in the area for about 8-9 years now. So I just, I don't totally agree with it but I understand they're trying to make it better. I just have to find another way to visit my family and I'm just glad it's finally over with. I know better now."
County Attorney Ryan says the fact that Northeast Harris County is un-zoned, makes it harder to keep the criminal element out.
"And especially in areas where the deed restrictions have not been enforced very much where old strip shopping centers have gone downhill. And it's aggravated because of the un-zoned nature of the city of Houston. So we're using the authority we have. We work with law enforcement. We work with the DA's office to one, make the area safer and also, to tell these gangs that they are not involved in activity that is beneficial to anybody."