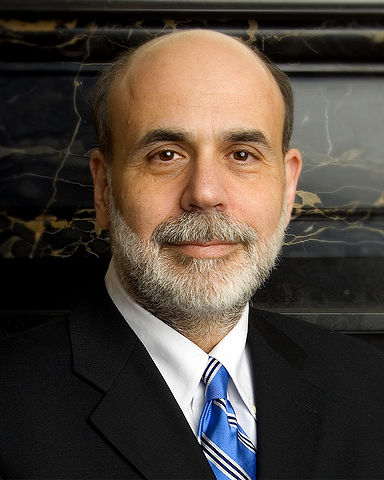 Official portrait of Federal Reserve Chairman Ben Bernanke [Photo provided by: United States Federal Reserve]
The U.S. economy isn't out of the woods yet, says former Federal Reserve Chair Ben Bernanke, but the trees are starting to thin out. Bernanke says the February employment numbers — with an increase of 175,000 jobs nationwide — are consistent with a continuing recovery.
Bernanke credits the shale energy revolution as one of the most beneficial economic developments of the past few years. Domestic oil and gas production took off in 2008, just as the financial sector went into its tailspin. Since then, the U.S. trade deficit has dropped from 6% of the nation's economy to about 3%. Bernanke says that's in part because cheap natural gas has made U.S. manufacturing more competitive.
The former Fed chair says fiscal policy is still focusing too much on short-term deficit reduction, and that's costing jobs and weighing down the economy.