"Occupy Southmore! Occupy Southmore … "
Standing in front of the Southmore Post Office, by the sign that marks the location of Houston's first civil rights sit-in, Congresswoman Sheila Jackson-Lee and about two dozen community activists hold signs that say, "Don't Close Our Post Office."
"The issue that the Post Office is addressing is a question of too much real estate. And I sympathize with them, I want them to continue working at the best level they can, I want them to have the employees that can do the job. But I can't stand by and let this post office be closed because of real estate."
The Southmore Post Office is one of six Houston offices scheduled for closure or relocation. The decision is already final on the other five offices to close them and consolidate services into other locations. But postal officials are now granting another extension to the public comment deadline for the Southmore office, pushing it to March 26th.
"I am concerned, as other members of Congress are, with the process that is being utilized by the United States Post Office. They need some more guidance. And one of the issues that we're going to challenge is that this community never was given a notice, never were given an opportunity in a community meeting to be heard."
Jackson-Lee says letter-writing campaigns do make a difference, adding that one letter represents about 100 people. She's urging users of the Southmore Post Office to write in support of keeping the location open.
Postal officials say the number of letters they have already received caused them to extend the comment deadline.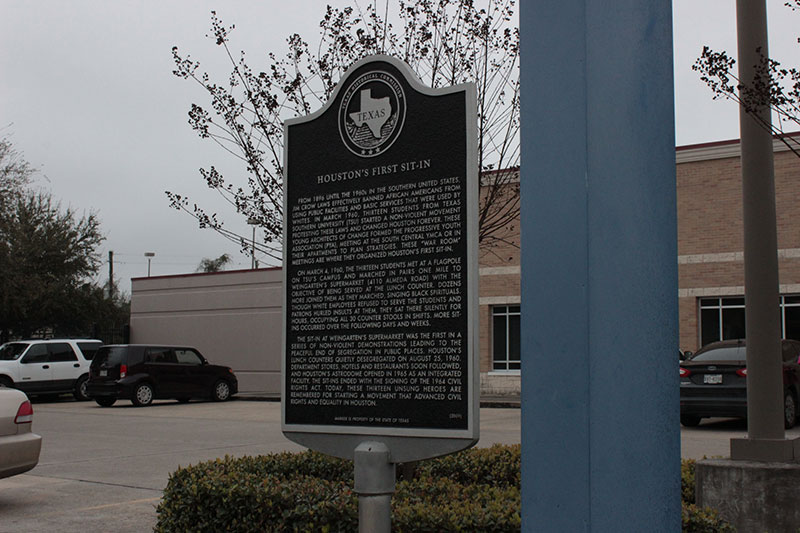 The Southmore Post Office is built on the site of the former lunch counter where Houston's first civil rights sit-in was held [Photo by: Intern Michelle Law]