Workers are busy putting the finishing touches to the community center at Moody Park, which will celebrate a grand opening tomorrow. The renovation and upgrades, which cost $4.3 million dollars, will rival many Houston parks. Moses Becerra is the park's Recreation Facility Manager.
He says neighborhood residents will put the new amenities to good use.
"This community is very connected to Moody Park."
Hernandez: "How is the new renovations going to make that connection tighter?"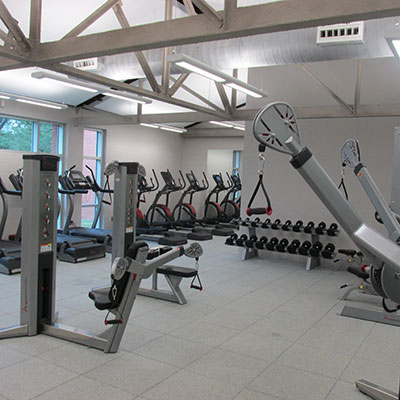 Becerra: "For one, we have additional meeting rooms. We have a fantastic multi-purpose room. We have two of what we call vocational rooms now. We have an outdoor courtyard, our fitness room has been enhanced with top-of-the-line fitness equipment. Half of it is cardio, the other one is toning weight equipment."
There's a new front entrance-lobby area leading to the community center, that includes an enclosed courtyard area that connects to the new meeting space. Becerra says this tops the many changes done to Moody Park in his 20-years with the city.
"We're going to have activities as early as nine o'clock in the morning, all the way to nine o'clock at night. So, we're looking to put together a very good team of employees with an array of talents and skills, so that we can make this community center thrive."
Joe Turner director of Houston Parks and Recreation, says the renovation puts a new face to the park.
"We went into the older part of the building, totally renovated the craft room. It's amazing. Raised the ceilings, people will be amazed when they see what an existing space can look like. The gym, we did a total renovation of the gym also. All new roof, all new AC, it's just an amazing project."
The biggest amenity will be accessibility. A new Metro light rail line on Fulton runs right in front of the park.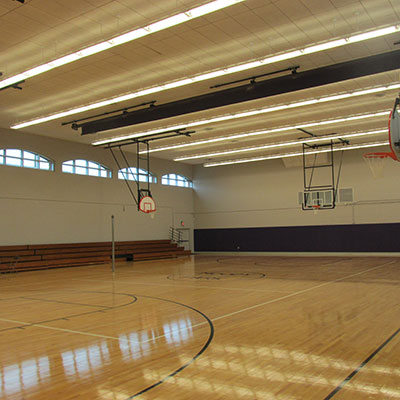 "Anybody on current rail can come to the park. We have a stop called Moody Park right at our front door. And so, whether you live in Northline, or you live in Midtown area or Rice University, you can come to this Park on the Red line."
Hernandez: "Was that by design?"
Turner: "We like to say it was. We want to promote it, because it's fabulous that the communities can move back and forth to come to some of our parks."
The upgrades were made possible through a combination of $3.8 million dollars in capital improvement bonds and a half-million dollar Housing and Community Development block grant.