When De'angelo Rollins started sixth grade here at Stephen F. Austin, he was excited. It's a middle school in Bryan about an hour and half hour northwest of Houston.
But soon there were problems.
"He was coming home telling us constantly that this young man keeps bothering him, you know he wants to pick a fight, keeps bothering, 'Do you wanna fight? Do you wanna fight?'"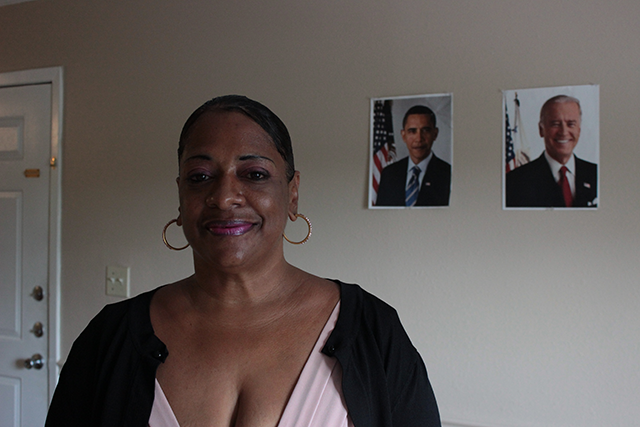 Marjorie Rollins Holman started to question why students were issued criminal citations after her 12-year-old son got a ticket at Stephen F. Austin Middle School. Her quiet, shy son had been bullied, which escalated into a fight and a Class-C misdemeanor ticket.
His mom Marjorie Rollins Holman advised De'angelo to tell his teacher.
"And he told the teacher and to our surprise, the teacher told him, 'Here in middle school we don't tattle.' So that next day came along, the boy ended up hitting my son in the face first, and of course my son hit him back and they got a little scuffle"
Holman was then surprised what happened to her son.
A police officer got involved and issued her 12-year-old son a ticket that would send him to adult criminal court.
"These are criminal misdemeanor C tickets where children have to go to the criminal court. They can plead guilty or not guilty. You pay a fine, you go to community service, and/or because my son end up doing about five different things."
Those included attending a first-time offender's class and four months' probation.
Holman says she made sure De'angelo completed everything. If he didn't, he could be arrested when he turned 17.
"We were outraged. We couldn't believe that this was happening."
This all happened back in 2010. Since then Holman's been on a quest.
She turned to the U.S. Department of Education. But they didn't see anything wrong. So she got in touch with a nonprofit advocacy group called Texas Appleseed.
Deborah Fowler is its deputy director. She says what they found was troubling.
"We pulled the data from Bryan ISD's data and looked and saw some very big disparities that would be hard to explain outside of some concern surrounding implicit bias and discrimination."
In Bryan, African American students make up less than a quarter of the student population. But they were receiving more than half of the tickets for minor offenses.
Those offenses are disrupting class and using profanity.
"We saw that African American students were getting ticketed particularly for very low level offenses at rates that were up to 4 times what other students were getting ticketed."
Texas Appleseed along with the NAACP and other organizations filed another federal complaint against the Bryan Independent School District.
Now the Office for Civil Rights at the U.S. Department of Education is investigating.
Just weeks after federal authorities announced that inquiry, the Bryan school district changed its discipline policy.
Bryan ISD declined to talk with us despite repeated requests.
But in this video with local media, Superintendent Tommy Wallis discusses the changes and the federal investigation.
"We have nothing to hide. We are going to be just fine in that. Our citations have gone backwards. But again, this is not about citations. This is about changing behavior."
But others doubt those criminal citations change students for the better.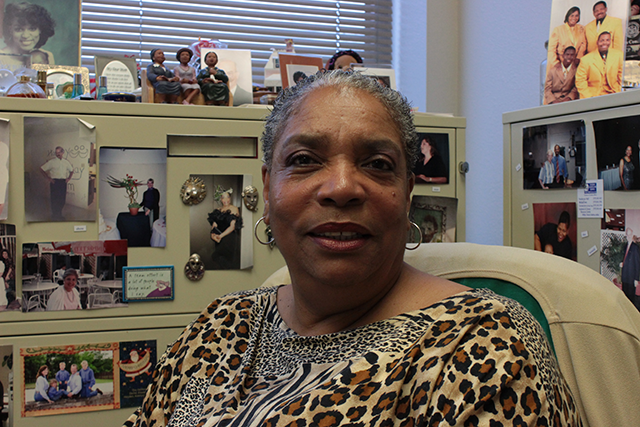 Ann Boney, who directs the NAACP in Bryan College Station, has received lots of complaints about African American students being tickets.
Ann Boney leads the NAACP in Bryan-College Station.
"Little bitty misdemeanor stuff, childhood stuff has now accumulated into you going to prison. This is a pipeline to the prison system."
Earlier this year, Texas legislators responded to criticism. They passed two new laws that limit issuing tickets to students at school.
Now if a police officer wants to charge a student for misbehavior on campus, they have to file a formal complaint.