The Astrodome hasn't been used since 2009.
Voters were asked to decide on a $217 million bond issue that would have turned the building once known as the "Eighth Wonder of the World" into a giant convention and exhibition space.
Harris County Judge Ed Emmett says with the failure of the bond issue, there is no alternate plan for repurposing the building.
"We're going to have to do something quickly. I've said it over and over and over. We can't allow the once-proud Astrodome to sit like a rusting ship in the middle of a parking lot."
But Astrodome supporters like Regina Pappas Seale say despite the bond issue's defeat, they don't want to see the building reduced to rubble. She's hoping someone can come up with a plan.
"There are historians and engineers and architects and other visionaries and people that love this city that are not going to imagine Astrodome-less Houston."
Emmett says he thinks the proposal failed because the electorate right now is against any new bond issues.
The vote was 47 percent in favor of the proposal and 53 percent against.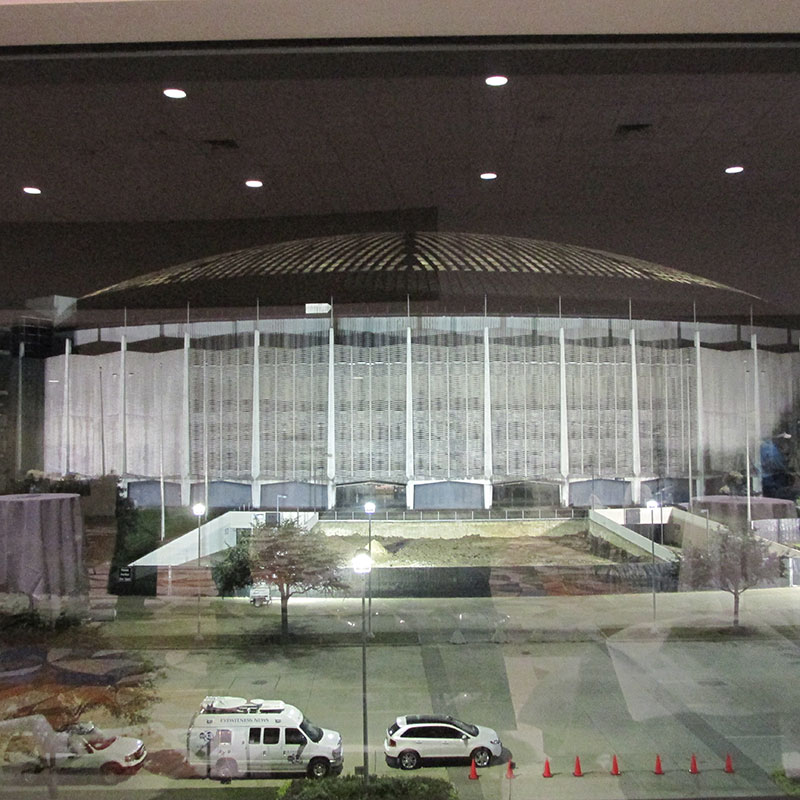 Looking at the Astrodome through Reliant Center's window.