Music representative of Houston's East End helped set the mood for the dedication of a shaded walkable market dubbed the Navigation Boulevard Esplanade. It's outfitted with benches, bike racks, bus stops and solar panels that light up the street lamps for the unique pedestrian space.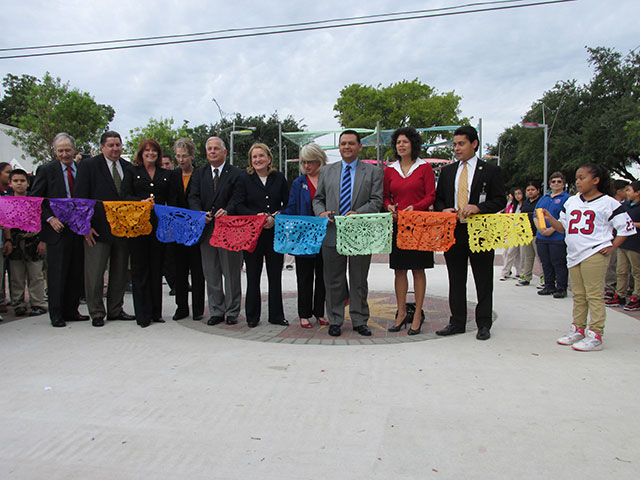 The area is in state Sen. Sylvia Garcia's district.
"This is a great project and it's a perfect example of what we can do, to make our places the better place for families to come and what I really like, is that you did incorporate solar panels for your lighting, because it gives us a little bit of the culture and the history, so that our children and our grand children can enjoy them, and this is a perfect example of how we can do that."
Congressman Gene Green has represented the East End for years.
"I told Sylvia (Garcia) I said, 'Those trucks are not going by because of this event.' I didn't realize how busy a street this was. And every one of those trucks was commerce, and that's what's happening in East End. With the expansion of the Port, the energy industry further out, we have some of the best in the country, of area for job creation now in the country."
State Rep. Carol Alvarado is from the East End and says the neighborhood has come a long way.
"Those of us that grew up in the East End, we have been very appreciative of the changes we have seen in our community. And we know it's been a balancing act to make sure we can maintain the history and the culture of our community, and this project here allows us to do that."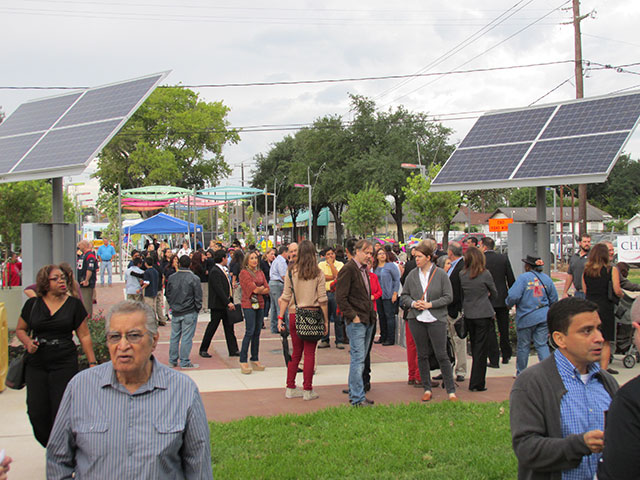 Since Navigation Boulevard leads into downtown, Diane Schenke, president of the Greater East End Management District, says it will soon be a destination point for people to come from the central business district.
"Whether it's special events, the street market, restaurant pads, something that keeps people here and involved all the time. And I think it fits with this culture, and it will be a magnet for people who live here, plus people that comes from other parts of town."
The Navigation Boulevard Esplanade is the focal point for the 2nd annual East End Street Fest, expected to draw upwards of 10,000 people tomorrow.