If voters approve a new early education tax in November, there could be a new public private partnership.
The public part is the Harris County Department of Education. It would levy the tax.
On the private side, the Harris County School Readiness Corporation wants to work with the county.
The nonprofit's attorney Jonathan Day goes over a draft contract on how it would all work. He says the county would oversee the nonprofit in terms of finances, performance and contracts.
"So these assurances taken together we hope will provide you the assurance that there will be ample financial oversight and that these monies will be properly cared for."
But a totally different group could end up with the job.
Angie Chesnut is president of the county education board of trustees. She says they'll have to issue a request for proposals from other groups.
"And the reason for that is we have a legal obligation to put out an RFP for anything that requires more than 50,000 dollars."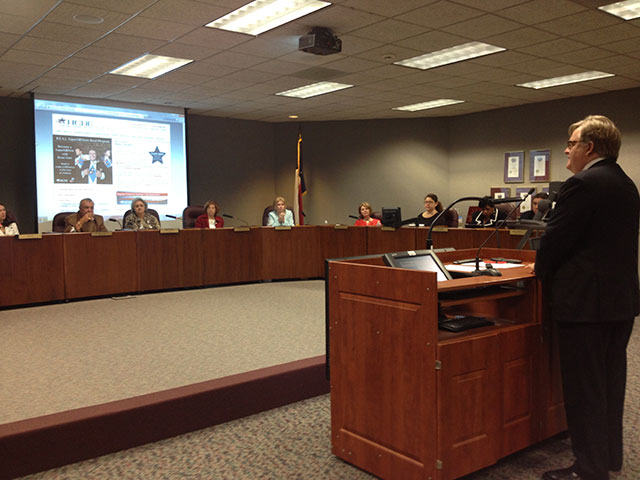 The proposed tax could generate $25 million dollars a year.
Trustee Kay Smith says she still has questions on things like the proposed budget.
"So I am concerned about how that money will be used. And I want to make sure all my questions are answered before I go forward. Plus, we haven't put this out for an additional bid."
Smith says she'd like to talk with other organizations that work in early education like the Texas Education Agency.