If approved by City Council, the plan will use funds from the Uptown Tax Increment Reinvestment Zone, or TIRZ, to reforest Memorial Park and add two bus lanes to Post Oak Boulevard.
"The proposed transit improvements include the widening of Post Oak Boulevard to allow for construction of bus rapid transit lanes within the median while preserving the existing six lanes of automobile traffic. Like the planned park amenities, these transit plans are game-changing improvements that will go a long way to filling out our critical transportation needs in a north-south link between the Westpark and the Northwest transit centers."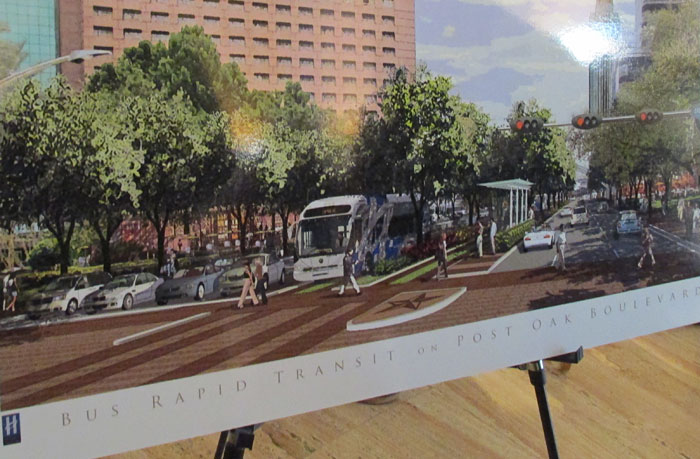 Parker says the reforestation will position Memorial Park as an east-west gateway for the Bayou Greenways initiative. That project links bayou trails with parks and was approved by voters in the last election.
The new plan also aims to connect the Uptown business district to the park and ultimately create a non-automobile uptown-downtown connection.
This is Roksan Okan-Vick, director of the Houston Parks Board.
"It's truly going to transform the way others see our city, transform the way we see our city, transform the way we live in our city."
Funding for the project would come from growth in property values over 25 years within the Uptown TIRZ. The zone would also annex 1,768 acres of public land.
There will be a public hearing on the plan on April 24.