Bauer Business Focus
Bauer Business Focus: Scott Rozzell
The November ballot includes a bond initiative to raise more than four hundred million dollars for new construction at the Houston Community College system. Part of that would go to accommodate the training of new oil and gas workers. Joining Andrew Schneider on this week's Bauer Business Focus is Scott Rozzell, general counsel for CenterPoint and co-chair of the bond campaign.
Scott Rozzell is general counsel for CenterPoint.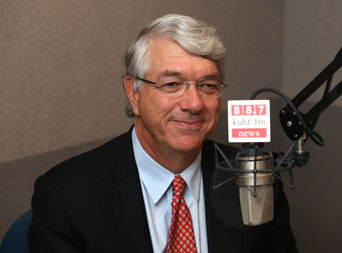 More Bauer Business Focus.