Astro had an interesting background. He was 11 months old when he arrived at the Houston Zoo in 2009. He had been rescued and returned to the wild twice, but was found stranded a third time in Northern California.
Beth Schaefer is the curator of sea lions at The Houston Zoo.
"He was clearly a survivor. He was super fun to work with. He was a very laid-back animal, just really engaged in learning and just loved to be the center of attention and see what was going on and interact with the keepers during shows and everything."
Schaefer says Astro hadn't been well for a couple of days, but isn't sure exactly why he died.
"It's always hard to tell. Right now we think it was some kind of gastroenteritis, which is basically his digestive system, something wrong with that. It didn't look horrible but not good either during the necropsy, which is an autopsy for animals. But unfortunately there was no smoking gun. There was nothing big that we saw that said yes, this is what it was."
There are still two female sea lions at the Houston Zoo.
Schaefer says the zoo will look for another male sea lion to replace Astro.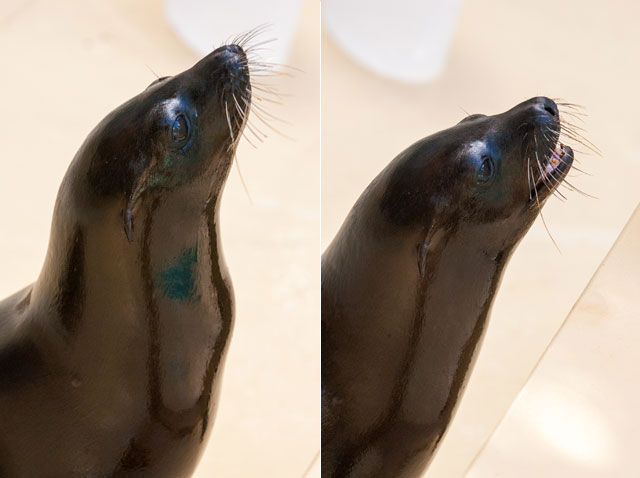 Astro the California Sea Lion. Photo credit: Stephanie Adams, Houston Zoo.