Roughly 1.4 million barrels a day worth of refining capacity is preparing to shut down as Isaac steams toward the Gulf Coast.
John Parry, a principal analyst with IHS Herold, says U.S. gasoline reserves are already stretched thin.
"When you look at the United States gasoline inventories, we're down near a seasonal low right now and actually several percent below where we were a year ago."
The market is anticipating a jump in the cost of gasoline due to the shutdowns, with gas futures up 9 cents a gallon at midday. But Parry says the price hike won't last long.
"Some regions of the country could see gasoline touch the $4.00 range for a short period of time, but I think that'll be rather quickly corrected, in a matter of a couple-three weeks."
Parry says those refineries taken offline will likely be back in production within a week to ten days.
Western Gulf of Mexico Recent Marine Data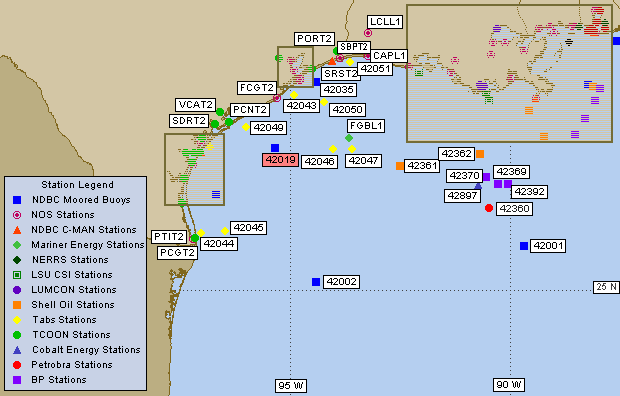 >BSEE Tropical Storm Isaac Activity Statistics: August 27, 2012