Twenty-three year old Blake Pate crashed his car Christmas night last year after spending the day with his family.
Within moments of the crash, Pate was dead. Not from injuries in sustained in the crash. He died from multiple gunshots by Sergeant Curtis Hampton with the Houston Police Department.
"In a matter of moments, five to six shots rang out and Blake was shot three times and left dying by the side of the road on Christmas day."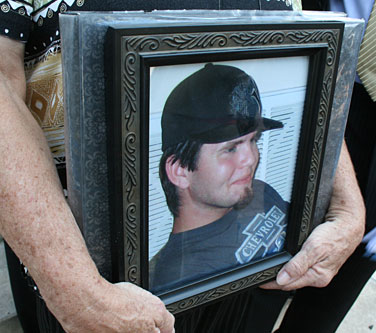 David Hodges is the attorney for Blake Pate's family. He says according to Sgt. Hampton, he felt threatened and fired in self defense.
The HPD Internal Affairs Department had investigated Sgt. Hampton several times for other serious allegations.
"In December of 2007, a fellow Houston police dept officer accused him of assault. He was given a suspension and he appealed it. Almost exactly a year later another Houston Police office filed a complaint against Sgt. Hampton."
Calls to HPD about the case were not returned.
The Pate family is devastated. His mom Patsy says Blake was the youngest of 6 children and he was also the most peaceful. The family believes Blake may have hit his head in the accident and perhaps was acting strange, but not so strange he deserved to be shot and killed.
"That officer confronted him and said, oh you're leaving the scene of an accident? He was going up the bank from the accident to the street light. How was he avoiding the accident? He was disoriented. They're wrong."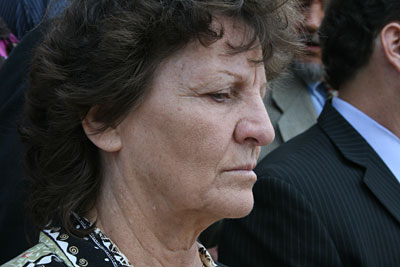 Patsy, the mother of Blake Pate
"I think it's a fundamental problem with the training of the Houston Police Department. They're trained in other methods, but you've to emphasize that there's other ways to diffuse situation. There's other ways to handle suspects if you're going to place them under arrest."
The family says believes the system needs to be changed. They're calling for the FBI to investigate the case and the entire Houston Police Department in the way it investigates officer involved shootings.