You won't find Freedom Place on a map, Google, or otherwise. That's because the wooded retreat's location is undisclosed for the safety of the girls who are making it their home. A home where they're experiencing a childhood they missed out on.
"They love to swim, they love to go down by the lake and they're not crazy about school, but they're doing school."
That's Nikki Richnow, co-founder of Freedom Place. She's giving me a tour of the facility's 110 acres which officially opened in June.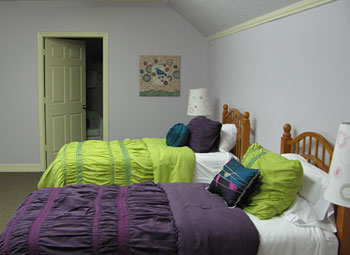 Right now, there are only five girls living there free of charge, but there's room for 30. Richnow says they couldn't have made Freedom Place a home for these girls without the community's generosity.
"You'll see the rocking chairs, Lakewood Church donated 22 of the rocking chairs for the girls and they love to sit out and talk and visit in those chairs."
The girls divide their day between meals, school, playtime and therapy, which is sometimes spent in the playground or with the handful of horses on the property. It might sound like a normal routine for any teenager, but Richnow says very little of these girls' lives have ever been normal.
"I mean they're just little girls and there's 6,000 runaways on the streets of Houston, and 1 in 3 is picked up within 48 hours. It's a high 90% of all of them have already been sexually abused in the home."
A lot of times that's why they end up on the streets and that's where the predators come in.
"The pimps put them through a conditioning where they literally make the girls think they are loved by the pimp and they believe it."
Surprisingly one of the other reasons for the remote location of Freedom Place is to discourage the girls from running back to that life.
"That's puzzling isn't it? Well, some of them are not ready for this. In therapy, they're learning that they really didn't have a choice. They may think they had a choice, but they didn't really."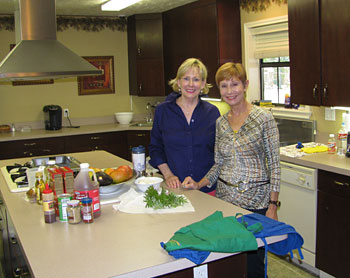 From left to right: co-founders of Freedom Place, Nikki Richnow & Mary Boyd
Mary Boyd is another founder of Freedom Place. Both Boyd and Richnow feel to get the girls on the road to recovery they need to show them that they really are genuinely loved.
"We're not being paid; we're not on staff. We're here because we want to spend time with them."
Mary Boyd: "And they respond."
Nikki Richnow: "They really do."
Mary Boyd: "Yes they're very affectionate."
So Boyd, Richnow and the other people involved in Freedom Place look forward to seeing the number of girls they help grow. But Richnow says more importantly they work daily on letting them know they won't abandon them.
"We will not be finished with them until they're fully launched into either a career or college, or some kind of way to make money that is honourable and self-fulfilling."