The spending blueprint for the fiscal year that begins July 1st is supported by a general fund of a little over $2 billion.
Mayor Parker says thanks to prudent fiscal management of the city during the past two budget cycles, there is sufficient funding to continue delivering on her administration's five priorities: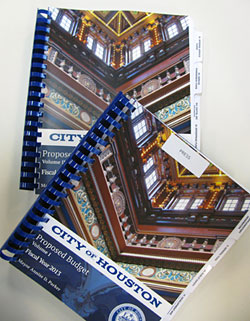 "Jobs and sustainable development, infrastructure, public safety, quality of life and strong fiscal responsibility. As a reflection of the improved economy, the budget does not include service cuts, or layoffs of city personnel."
More than two-thirds of the general fund dollars have been earmarked for public safety.
Houston's economy is doing much better than it did last year, and job growth in the city continues to be the envy of the rest of the nation.
"We have been blessed with a stronger local economy. It's been difficult, but we have persevered, and we are coming out of it better than other regions of the United States. It does not include any new fees, nor does it rely on any major land sales to balance this budget."
One big ticket item will be the forensics lab. Five million dollars will be spent on the new facility with Harris County.
"Five million dollars that can either be used to supplement the operations, or is available once this new center is up and running, for them to use to tackle some long standing problems, like the back log of rape kits."
Another $2 million is earmarked for a sobering center to help free up jail space.
For the third year in a row, the budget does not rely on pension obligation bonds, nor the issuance of any long term debt to meet current expenses.
Given the challenges the mayor had to work with, Councilmember Ed Gonzalez says he's impressed with the proposal.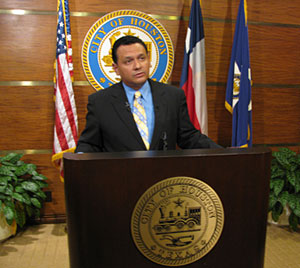 "It's flat in some areas, and I think that council will respond favorably to it. I think as the mayor stated, the finance department has done a terrific job of managing this process."
Council is expected to approve the budget within the next few weeks.