If built, the 1,700 mile pipeline would bring tar sands oil from Alberta, Canada to refineries in the Houston area. Earlier this year, the State Department said it would delay a decision on the pipeline until 2013. Now 37 Republican senators are backing a bill to force President Obama to decide on the project within a few months. Republican Dick Lugar of Indiana is the bill's sponsor.
"We must not delay the energy producing and job creating opportunities of this project. It is not only a matter of our national security, but also our pocketbooks as some analysts predict record high gasoline prices by early summer 2012. There is no time for delay."
Senator John Hoeven of North Dakota is co-sponsoring the bill. He says the pipeline's construction would create 20-thousand shovel-ready jobs right away.
"It's a big-time job creator at a time when we need the jobs to get our economy going, but it also reduces our dependence on oil from the Middle-East. So it's about energy security. And also the way we've structured this legislation, it's about making sure we've met any of the environmental concerns that have been raised."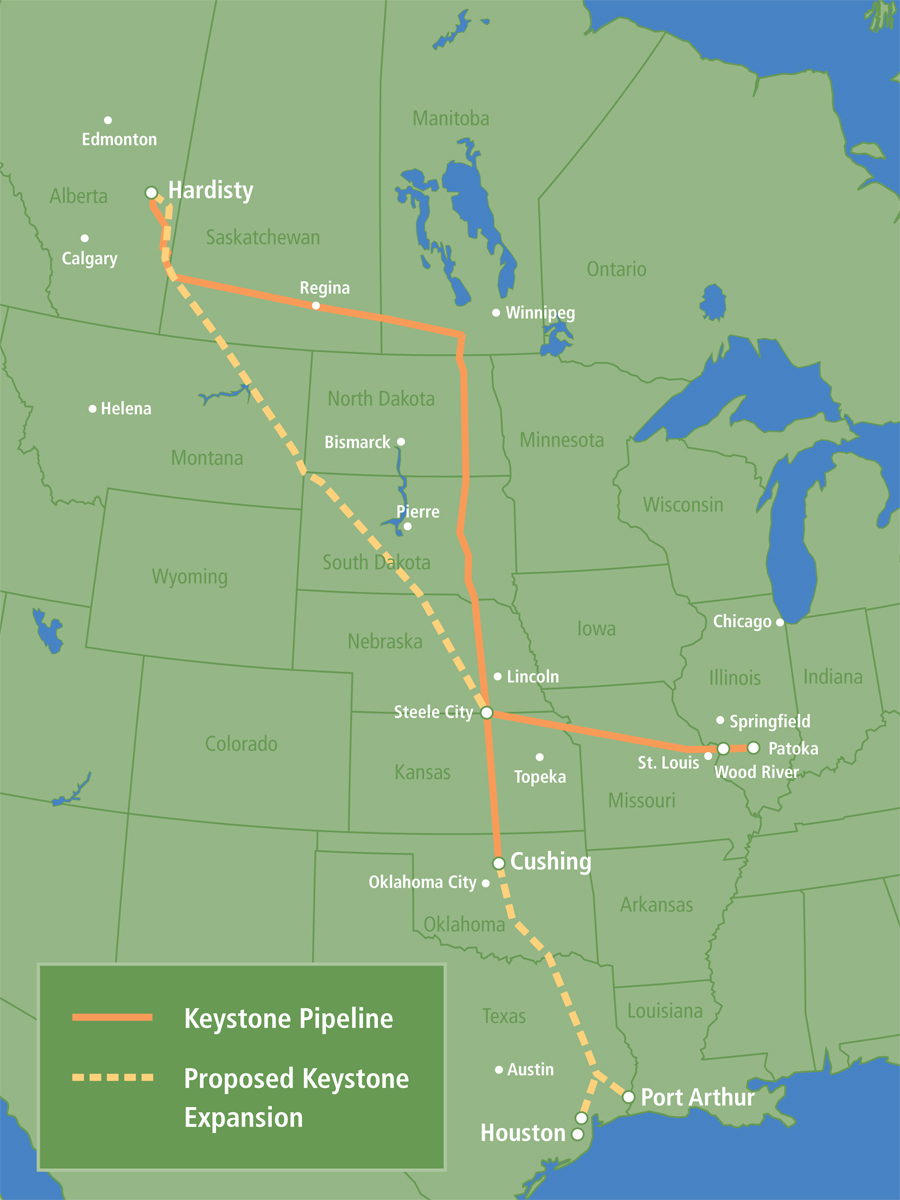 Image courtesy of U.S. Department of State
The Republican bill would require the State Department to decide on the project within 60-days — unless the President declared it not in the national interest. The Senate is controlled by Democrats, so the bill's prospects are uncertain. Even so, Senator Kay Bailey Hutchison says Obama shouldn't wait on Congress to act.
"You can get this pipeline going and 25-percent of the refinery capacity in America is done in Texas. We can ship that out cheaply after we've gone through Cushing, Oklahoma and make sure that we have the cheapest and most abundant energy sources in our country if the President will act."
Congressman Gene Green is a Democrat from the Houston area. He says he'd like to see the project sped-up as well.
"This would shift our imported fuel or crude oil from the Middle-East or other countries to our closest neighbor in Canada, our closest ally in fact. So, that's why I understand the frustration from the senators that this permit has taken way to long and to add an additional year makes it just that much harder."
Opponents of the pipeline says it will harm the environment with possible oil spills along its length. And they say this particular type of oil is harder to refine and could increase air pollution in the Houston area.