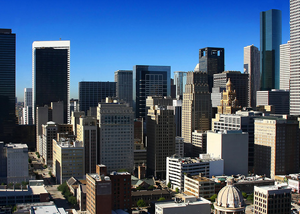 The latest Manpower Employment Outlook survey shows Greater Houston edging out most other U.S. metro areas for hiring between October and December. Manpower spokesman Gerry Burns.
"Twenty-two percent of the employers are looking to increase staff levels, 13% are looking to decrease, and 64% surveyed are looking to maintain staff levels where they're at. The net employment outlook therefore is 9%, which is strong. It's at least a point or two above the national projected level."
That net employment outlook is down from 18% for July to September, in part due to jitters over the stock market.
In addition to the energy sector, Burns credits manufacturing for Houston's healthy employment levels.
"One thing that is not well known is Houston actually recently has become the number one manufacturing metropolitan area in the country."
Houston manufacturers employ roughly 230,000 workers, 90,000 more than runner-up New York City.