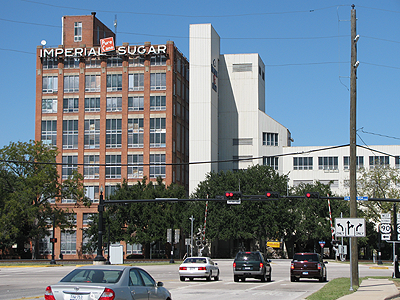 The American Sugar Alliance is reporting that low sugar prices between 1994 and 2008 forced the closing of almost half the country's cane and beet mills. Mechanization eliminated most of the jobs cutting cane by hand.
"But what we also discovered is that the remaining jobs are very high paying."
Jack Roney is chief economist for the Alliance.
"Wages that the U.S. sugar industry pays have increased well above the national wage rate, and that's because we're replacing unskilled jobs with semiskilled and skilled jobs, so the 130,000 jobs that we have left are all good paying jobs."
Rising global demand for sugar and poor crops in Brazil and India have helped push up prices over the past three years. Roney credits the price increases and aid for U.S. growers in the 2008 farm bill with stabilizing employment levels.
Imperial Sugar, one of the nation's largest sugar refiners, employs seventy-eight people at its Sugar Land headquarters. The company will announce its latest quarterly financial results on Friday.