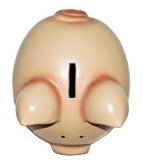 The financial services industry calls it "the sandwich generation." Longer life spans are putting more and more people in the position of having to care both for aging parents and young children, while still having to provide for themselves. Chris Mendoza, an assistant vice president with MassMutual Financial Group, says the problem is particularly acute in Latino families.
"We want to care for our parents, many times, in our own homes, versus outsourcing that care to a third-party provider like a skilled nursing facility or a rest home. The pressure that it puts on us as family members is the need to provide the financial resources so that we are able to provide that care."
MassMutual's recent State of the American Family study reports more than half of Hispanic Americans say they are expected to help assist their parents through their elderly years, yet less than a quarter are confident they can fund this.
The study also finds that nearly half of Hispanic Americans have less than $25,000 in their employer-sponsored retirement plan. More than four in ten worry about outliving their retirement savings.