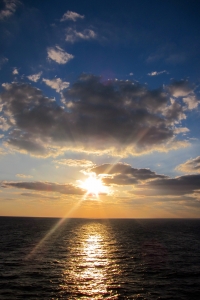 Jeannene Tornatore is senior editor with the online travel company Orbitz.com. Tornatore says that airfares to and hotel rates at popular tourist destinations — such as Orlando, Florida and Las Vegas — are all up from last year. But that's having little effect on bookings.
"Certainly, people are getting back out there. They're not thinking just about the 'staycation' any more, but they're trying to take advantage while some of these prices are still in the moderate-to-low range."
Tornatore has one suggestion for Houstonians who might be considering staying at home because of the high cost of air travel.
"Because you have a local port, it's very inexpensive to take cruises. You can find five-night cruises for as little as $250 per person during the summer months along the Mexico shorelines and into the Caribbean."