University of Houston Chancellor Renu Khator told state senators earlier this week that proposed cuts to higher education pose a serious challenge to academic and research goals. She says the university's priority will be to minimize the impact on its students, but the implications of the proposed $81 million in general revenue cuts — or 16 percent — could be far-ranging.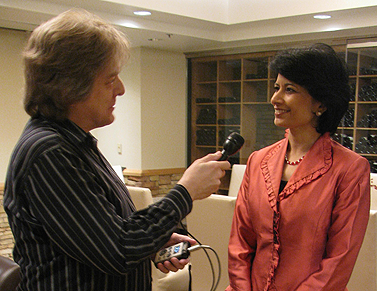 "Which include looking at operational efficiencies, administrative consolidation, academic productivity, different kinds of delivery methods. But at the end of the day, students will suffer. Texas will suffer."
Khator says about 30 percent of UH students are considered "at-risk," and three universities within the system are primarily Hispanic-serving. Budget cuts could mean larger class sizes, fewer courses and faculty and staff layoffs. Khator says she understands the state is in a difficult situation.
"I understand that the legislators are in a very tough spot and they have to balance the budget. I want to be part of the solution. And I am confident the legislators will look to it as to what impact it has on the economy, eventually, because the difference between a high school graduate and a college graduate is tremendous over a lifetime. It really has a direct impact on the economy."
UH System regents will decide on tuition rates in April or May. A tuition increase is a possibility, as a last resort. Khator meets with House members in Austin tomorrow morning.