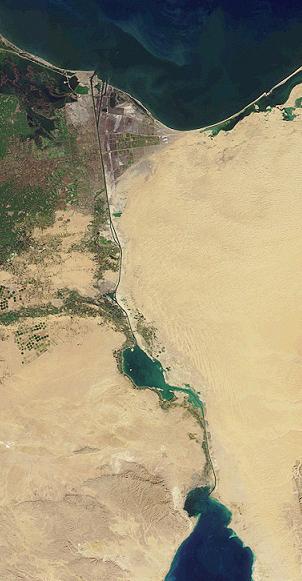 On a normal day, about ten oil tankers cross from the Red Sea to the Mediterranean through the Suez Canal. Traffic is moving smoothly, despite anti-government strikes that have spread to the Port of Suez at the canal's southern end. That's little consolation to traders, says Citigroup energy analyst Tim Evans.
"Shutting the canal would add about 6000 miles to the transit between the Persian Gulf and Europe. That's going to add maybe two and a half weeks to the transit time."
Such concerns are helping push Brent crude oil prices to record highs against those of West Texas intermediate crude. Still, Evans says, that's not the biggest worry.
"The larger issue for the oil market is really the potential for this kind of unrest to be a contagion throughout the region that could have an impact on oil supply."
Evans says the longer protests continue without disrupting the flow of oil, the more likely the risk premium will fade — and prices will fall.