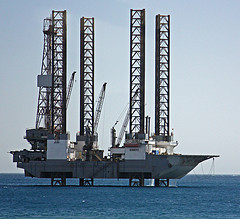 Schlumberger, Apache Corporation, Transocean and Diamond Offshore Drilling are just a few of the firms who have pulled expatriate workers and their families from Egypt in response to the ongoing turmoil.
"What they really need to be doing now is planning for regime change."
Jim DeLoach, managing director with the Houston office of global risk consulting firm Protiviti, says U.S. companies operating in Egypt should be asking themselves just how vulnerable they are.
"Will there be exposure to confiscation?—For example, nationalization or asset expropriation that could lead to impairment of their investment in Egypt? Or will there be exposure to some form of discrimination directed to the country, such as additional taxation, price or production controls, or exchange controls?"
DeLoach says that if the answer to either of these questions is yes, firms should be looking at options for reducing their exposure — up to and including divestiture.