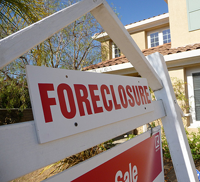 Fannie Mae's WaysHome interactive consumer education tool allows homeowners to put themselves into real-life situations and make decisions, and see the outcome or consequences play out in a series of video re-enactments. Jeff Hayward is a senior vice president at Fannie Mae.
"You click on the interactive site. It takes you through a series of problems. You get a chance to hear what some solutions to the issues are. You get to choose one of them. Let's say you have a temporary situation. It would walk you through how you get a repayment plan so you can arrest your temporary situation and get back to normal. Or if you have a long-term situation, how you would get a modification—how to go about it; how to talk to your lender; and how not to ignore it and let it creep up on you."
The scenarios presented in WaysHome cover a range of options for avoiding foreclosure—repayment plans, forbearances, modifications, short sales and deeds-in-lieu of foreclosure.
"We want to make sure that no borrower goes to foreclosure without having all the information they need and some direction about actions they could take. The website and the interactive video are there to help them. The help is free of charge, so they don't have to get scammed. They can get information and they'll have the power to help themselves for free. Any borrower who might find themselves in trouble or think they might be in trouble should go to this website as a way of getting started."
The links www.fanniemae.com and www.knowyouroptions.com lead to Fannie Mae's WaysHome interactive site.