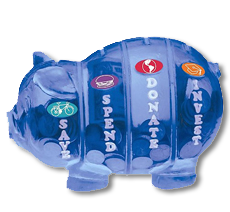 The Financial Industry Regulatory Authority's Financial Capability Survey will serve as a baseline for future comparisons. FINRA President John Gannon says the survey looks beyond financial knowledge, to actual financial behavior.
"How financially capable people are covering and paying their bills. Whether they're making, spending more than they're saving, issues like that. For planning ahead, we look at do they have (an) emergency fund? Are they planning for retirement and are they saving for their college education? How they manage a number of different financial products from credit cards, mortgages, to retirement accounts, to different forms of non-bank borrowing such as payday loans. Do they understand compound interest? Do they understand the impact of inflation on saving? Do they understand differences in different types of mortgages?"
Some 61 percent of Texans lack a "rainy day fund" that would cover expenses for three months. In the past year, about a third of Texans reported non-bank borrowing — usually coming with higher interest rates.
"Fifty-seven percent of Texans either found it difficult or somewhat difficult to cover their monthly expenses and pay their bills. That's a fairly high percent. I mean, we would hope that that would drop. Fifty-two percent of Texans are either spending about equal to their income or more than their income, which is obviously troubling. Only basically a third of Texans have an emergency fund. Just having even a couple hundred dollars put aside could make the difference of doing deeper in debt, or not."
An interactive map of survey results can be found at www.usfinancialsurvey.org.