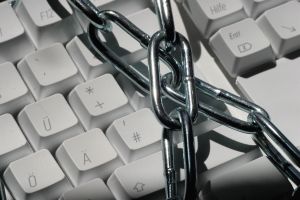 Cyber Monday notwithstanding, this week is expected to include some of the biggest online holiday shopping days of the year. A good strong anti-virus program is the first place to start, according to Jay Opperman, senior director of Security and Privacy with Comcast.
"A lot of those programs will also have safe search capabilities, so that as you're searching for a product online, it'll color-code links as to what are safe and what are not. Some browser tool bars—the one for Comcast actually has an anti-phishing feature in it, so that if you do end up on a phishing site it lets you know that this is a bad site. It's always hard to keep these tools up to date. An hour ago somebody might have put up a new phishing site, and that takes a little while to get it into these tools."
There are simple steps consumers can take to protect their computers and personal information.
"And I think it the combination of internet service providers—their efforts to offer tools and protection to customers through their services—along with good user education. When you're online shopping at a site, before you enter your credit card information, you know make sure it says 'https' at the top, and the lock. So there are technologies out their to assist customers. In some cases they just need to make sure that they're using those technologies, and I think they'll be much safer."
FedEx expects to ship 12 percent more packages this year, which Opperman says indicates increased use of the web for holiday shopping.