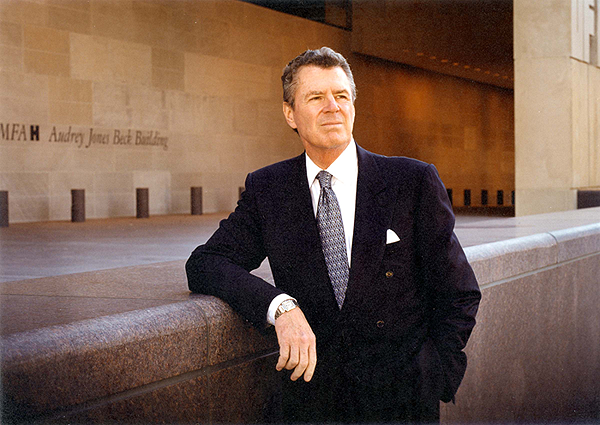 The news of Peter Marzio's death came as a shock, not only to those in the art community, but even to his coworkers at the Museum of Fine Arts, Houston. He was very private about his illness and was at work right up until the last day of his life.
Gwen Goffe is the finance director for the museum and is now acting director. She worked with Marzio since 1977, both in Washington D.C. and here in Houston.
"I guess the thing that I liked the most about Peter was the joy that he had in his job. And that having my office close to his, I would often hear him roaring with laughter on the telephone and he really enjoyed what he was doing, how he was doing it and the people he was doing it with."
Marzio served as director for 28 years and his time there was marked by prolific growth. The museum doubled its size when the Audrey Jones Beck building opened in 2000. He quadrupled the size of the museum's permanent collection.
And he operated the museum on a balanced budget for 28 years. Goffe says he was a visionary leader and a very good
businessman.
"Unlike a lot of museum directors, Peter was very interested in the business of running a museum, so he was also unique in that way. And I think that's what also attracted a number of donors."
Marzio had wanted to add a third building to the museum which would be devoted to contemporary art. His book, American Art and Philanthropy, was published in November.
He is survived by his wife, Frances. The Museum will hold a memorial service around the first of the year.
The above image is courtesy of The Museum of Fine Arts, Houston.