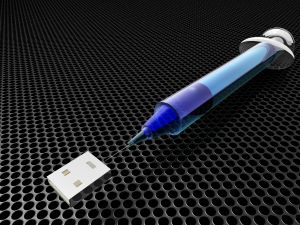 The Microsoft Security Intelligence Report is an evaluation of the threat landscape, based on data from more than 600 million systems worldwide. Microsoft Technical Director Dave Sawyer says there are several things computer users can do to protect themselves.
"Keep all of your software on your system updated. Run anti-virus software from a trusted vendor. I think a lot of people have run into ads that pop up on their screen for different anti-virus products that are from people you've never heard of and that is a definite sign of somebody trying to get on to your computer."
Sawyer says there's an integration between so-called botnets and malicious threats like trojans, viruses and worms.
"A botnet is basically an organization or group of computers that have been taken over by malware, and they do things like send spam on behalf of the people who are running that botnet, or host malware so that people would, you know. Basically have a place to go to download additional malware onto other unsuspecting computers. And so it's important for people to get their computers cleaned up."
Sawyer it's a never-ending game with people who want to take control of your computer. He says beware of phishing attacks on social networks and use common sense before clicking links in email.