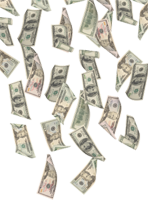 Luxury brands, like those marketed by Neiman Marcus, Bergdorf Goodman and other high-end retailers, suffered
along with the rest of the country under the recession. But this year, they're beginning to bounce back. Greg Furman, president of the Luxury Marketing Council, says internet sales played a role in that change.
"Neiman Marcus I think really set the stage for this. There was a wonderful person named Brenden Hoffman, who's now the head of Lord & Taylor. And he took the online business, which was basically a remaindering business, from Neiman Marcus over a period of some five years to a $600 million business, when many of the luxury brands felt the web was a mass medium and that the conventional wisdom was luxury brands couldn't be sold online and he proved them wrong."
Furman says more and more luxury brands view the web as a viable channel and realize that affluent consumers are also some of the most sophisticated users of technology.