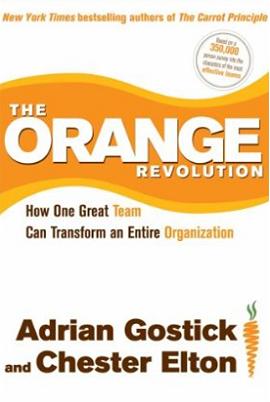 Common characteristics are discernible in teams formed at companies like Apple, Pepsi Bottling Group, Texas Roadhouse and even in the Blue Angels aerobatic flight team, according to author Chester Elton.
"The first thing is this commitment to world class, or what we call 'WOW.' Secondly is this idea of no surprises. You know, in business — and in life in general — there are very few surprises that are positive! Usually in business when it's a surprise it means we've lost a big client or we've missed a deadline. Communication is very important. Set clear and concise goals. We trust each other. You know, we've got each other's backs. But the third one — this idea of cheering for each other — is the one that we found was non-negotiable."
Elton researched the world's most renowned teams to cull their secrets, utilizing a ten-year, 200,000 person study throughout North America, a massive global study and a separate study of 350,000 employees.
"They all had a noble cause. There was something that really drove them to produce outstanding work. Pepsi beverages company figured out how to take 30 per cent of the plastic out of the bottle to save the environment and cut costs. The biggest surprise we had, as we broke down some key indicators of recognition, goal-setting, communication, trust and accountability—when you were part of a team, engagement scores went up. It was amazing how many of those elements were consistently there."
Elton says his book The Orange Revolution recognizes that even the color orange is collaborative—you have to combine other colors to get orange.