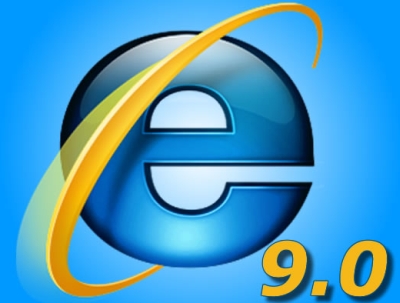 The browser is the theater and the sites you visit are the plays, according to the senior director of Internet Explorer at Microsoft. Ryan Gavin says IE9 allows websites like Facebook to actually behave like an application.
"What you're going to be able to do is actually take Facebook out of the browser box. You're going to actually be able to actually promote it to be like a first-class citizen on your Windows 7 task bar with all your other applications and pin it down to Windows 7. Then what Facebook has done is take advantage of things called jump lift that allow you to get right into the Facebook experience. Everything that's about the browser, really kind of, it's quiet. And everything that's about Facebook really shines. Picking up the site's branding inside the browser frame, so we have the back and forward button match the color palette of the site."
Sites pinned to the Windows 7 task bar can be accessed directly without having to first open the browser. Over 70 popular Websites that together reach more than two-thirds of the world's Web users have been redesigned to show off the capabilities of Internet Explorer 9.
"Some of the new functionality that I've talked about allows sites to do very specific things that help them get their site to feel like almost like a native application inside of Window 7, whether it be Hulu or Quiksilver or Red Bull. When you look at that new user interface and you've pinned your favorites sites—whether it be like Rotten Tomatoes or Quiksilver—and you get lost in the experiences that developers and partners are building, taking advantage of things like hardware acceleration, and you forget that you're in the browser—that's my favorite thing."
Gavin says more pixels are dedicated to the website, not the browser. He says that IE9 unlocks the 90 percent of the PC's power that went previously untapped by web browsers.