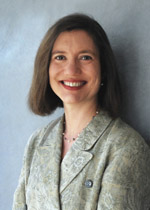 Attorneys often leave their profession after growing disillusioned with it, but the economy has also taken its toll. Career consultant Kate Neville advises professional clients — mostly lawyers — who are not happy with their jobs, and want to transition to another legal position or to another field entirely.
"If you're a litigator and you've tried cases in front of a jury or in front of a judge, you are very comfortable in making public presentations to sophisticated audiences, to the general public. You know, everyone says lawyers are bad managers, but often — especially if you get more senior — you have to manage more junior attorneys, and you manage a huge production of documents, and it really is kind of project management, which is a marketable skill in all kinds of industries."
Neville offers counseling and tools in the D.C. area to help job seekers make their skill sets apply to other professions.
"I think it's impossible to decide what you want to do sitting in a room by yourself, even with the advent of the Internet. Really, the vast majority of jobs are gotten through networking, and most of those jobs are not ever posted. And so, getting out there and talking to people who do the type of work you're interested in is really, A, the best way to solicit information as to whether or not it would be a good fit with what you're looking for, and B, to tailor how you market yourself in that area."
Neville says a record number of lawyers were layed off from firms in 2009, and there's a backlog of qualified attorneys. Her firm helps former attorneys identify their priorities and job strengths as they search for new work. Ed Mayberry, KUHF News.