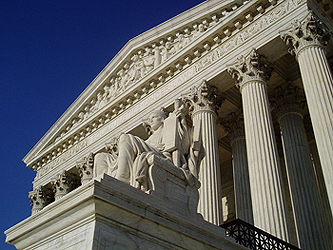 The Supreme Court said Sarbanes-Oxley violates the Constitution's mandate on separation of power. The justices said the president must be able to remove members of the Public Company Accounting Oversight Board that was created to tighten oversight of internal corporate controls and outside creditors. James DeLoach with Protiviti says the decision adjusts the law in a way that allows the oversight board to continue ensuring the integrity of public company audits.
"The Sarbanes-Oxley legislation remains fully operative as a law. The court concluded that while there were some tenure issues with respect to the appointment and removal of the members of the PCAOB board, they allowed the PCAOB to continue. In effect, Ed, I think the PCAOB remains a viable entity and the Supreme Court repaired the very issue that it raised."
Congress created the PCAOB to replace the accounting industry's regulators amid scandals at Enron. The board has power to compel documents and testimony from accounting firms and the authority to discipline accountants. DeLoach says the board enjoys widespread support from investors and members of the the accounting profession.
"Protiviti conducted a survey that involved over 400 companies and 70 percent of the responding companies indicated that the benefits of complying with Sarbanes-Oxley outweighed the cost. Companies are finding that emphasis on strong and effective internal controls, the survey results noted, that almost three-fourths of the participating companies felt the benefits exceeded the cost."
Protiviti is a worldwide consulting and internal audit firm specializing in risk and advisory services.