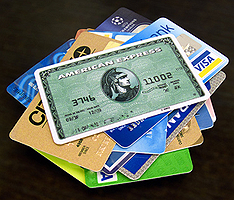 Many banks have been providing that service all along, but beginning July 1st, it must be pre-authorized. Nessa Feddis is with the American Bankers Association.
"Generally banks have paid overdrafts for checks and electronic payments. The confusion was, for some people there was a surprise when a debit card transaction was paid, even though there was not enough money in the account. And so this rule says that the bank may not charge a fee for paying a debit card overdraft at point of sale of at the ATM unless the customer has expressly agreed to it."
If you don't "opt in," your debit card could be declined at the point of sale, if there are insufficient funds.
"Some people do enjoy the service. They, you know, they're at the grocery store, they've already done the shopping or they've finished the dinner. They just want the bill paid, they like the convenience and they're willing to pay for it. And in other cases, you might have somebody, it allows them to get to—maybe they're not getting paid until tomorrow. It allows them to get their groceries or their medication or something the day before. But the customer has to sign up in advance before the bank can do that."
Feddis says they've been finding that those who've used the service in the past are signing up. It's still too early to tell how the new option will affect bank revenue from overdraft fees.