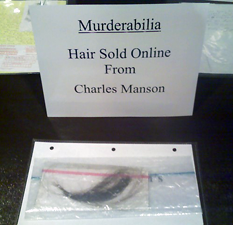 Google murderabilia and chances are you will find autographs and artwork, even the fingernails and hair of murderers can be found for sale online.

Texas Senator John Cornyn joined Mayor Annise Parker at Houston City Hall to announce that he will re-introduce a bill in Congress to ban prisoners from selling items through the mail.
"That's where the jurisdictional hook of the federal government comes into play, and where cities and states aren't left to fend for themselves, because this will have nationwide reach, in a way that will take the profit out of this reprehensible activity and indeed, should someone be successful in evading this effort, this bill also contains a civil forfeiture provision, which will take the profit out of it. We can take the money from those who profit from this crime."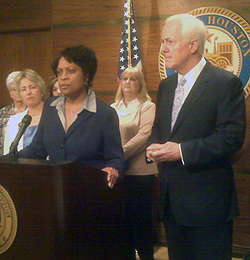 James Byrd Jr, was dragged to death by three white men in a hate crime in Jasper 12 years ago. In April, LouVon Harris found out that someone tried to sell dirt from her brother's gravesite on a muderabilia website.
"I couldn't believe it. Who would want to buy dirt? Even though this is separate from the murderabilia, the same instance is that people are trying to profit off other people's loss. That has to stop, because we suffered enough and dealing with that everyday, then people run around America, thinking they have a freedom. We contacted the webmaster and she said to do what we want to do. That's whats wrong with the world, they feel they're free to do, demoralize anybody, and not thinking about the victim and the victim's family."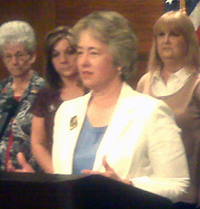 Mayor Annise Parker says credit should go to Andy Kahn, the director of the Mayor's Crime Victims Office, who has spent more than a decade trying to stop the sale of murderabilia.
"The rise of the internet, institutions like Ebay, the ease of reaching people electronically, has caused an explosion of muderabilia. You should not be allowed to rape, rob, murder someone and profit from it. Its really just that simple. This is not about the victim. This is all about the egos of the murderers, and their desire to continue to profit from their crime."
Senator Cornyn's bill has the support of several crime victim advocacy groups, including the National Organization of Parents of Murdered Children and People Against Violent Crime.