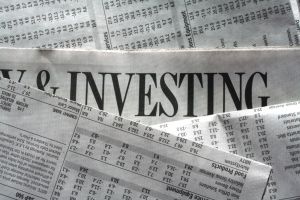 The investment habits vary, according to Sharebuilder.com. Younger investors, age 21 to 39, are more bullish and aggressive than older investors, age 40 to 65. And investors have a high expectation of returns, according to the Sharebuilder Securities President Dan Greenshields.
"Well, that's one that was a little disturbing, and I think people's expectations are a little unrealistic. They expect 20 to 30 percent. Younger investors were ten to 20 percent and the fact is the only number that's even remotely close to that is the lower end of that range. Unfortunately, on the negatives of American society is we have this kind of 'be number one' culture—everybody wants to be number one. And the fact is, in investing, even the super professionals, it's difficult year-end and year-out to be number one. It's OK to be average—especially if you're an individual controlling your own affairs. Diversify your investments, and also diversify your financial firms."
There are other things the Sharebuilder survey uncovered.
"Financial advisors or large financial firms, there's a large distrust. And actually, 49 percent—almost half the people surveyed—said they're going to erduce or eliminate their reliance on financial experts or professionals as part of their investment strategy. I mean, to me, that was one of the biggest numbers in the survey. The Internet has certainly, you know, companies like our own that are—you know, we've been around for just over ten years—but allowing delivery of real-time information to individuals so they can keep track of their financial matters a lot closer than they used to."
Greenshields says investors are more positive this year—especially younger ones—despite recent large market losses.