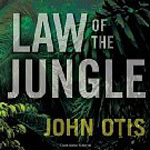 In February 2003, three U.S. defense contractors were on an anti-drug mission over Colombia when their plane crashed in rebel territory. John Otis, who lives in Bogota, Colombia, was South American bureau chief for the Houston Chronicle.
"America's involvement in foreign wars is becoming a lot more privatized these days. At certain times, probably half of all U.S. forces in Iraq, for example, were private contractors. Same thing's happening in Colombia. A lot of jobs are being farmed out to the private sector. These three contractors who were kidnapped worked for a subsidiary of Northrup Grumman, taking photos of drug laboratories in southern Colombia. The problem was they were doing it in a little single-engine Cessna, and the engine conked out and, you know, they were lost in the jungle for the next five years."
Otis says it's great having the length of a book for this story, rather than an 800-word newspaper article. He spends a chapter discussing private military contractors.
"I talked to legislators in the U.S Congress who said it's easier to find information about the CIA that it is about some of these private contracting companies because they guard what they're doing because it's considered business secrets, so there's a lot of mystery surrounding private contractors. And then you get situations like the recent Blackwater controversy where you had guard on trials were killing some Iraqi civilians and that kinds of gives the whole sector a bad name. To try to get that across that to the reader, sometimes you really need a book."
Colombia sent 147 soldiers to rescue the hostages, but they stumbled on $20 million in guerrilla cash and abandoned the mission. But the Colombian government finally mounted a successful hostage rescue.