Kissaluvs owner Tashi Nibber is from India, where she says cloth diapers were a way of life. But her products are designed to appeal to a generation that's used to disposable diapers. They're no longer just squares of cotton cloth.
"We have diapers that are designed, that look exactly and, you know, work exactly like disposable diapers—except they're cloth. They come with elastic in the legs, elastic in the back, that contain everything. They have a waterproof outer layer. They have a stay-dry inner, which is similar to what a disposable diaper does. It does not let the baby feel the wetness. It pulls away moisture. They come with sturdy snaps on top. You just snap them. When you're ready for a change, throw them in your washing machine, and you're all set to go."
These cloth diapers work like disposable diapers, but they're completely washable and reusable like traditional cloth diapers.
"We get our fabrics and we have a cutting facility here. We cut the, we sew them and then we have inspection — we inspect every single diaper. So they're all handmade, and all made right here in Houston."
Ed: "How many people are employed?"
"We have ten. Our company has been growing every single year for the last ten years and it's just because of the demand out there. There's a set of people that are getting environmentally conscious because of the green movement and they don't want to, you know, send 2,000 diapers to landfills that are going to rot for 500 years. Then there's another set of people who are looking to save money."
Kissaluvs are distributed to over a hundred stores in 15 countries.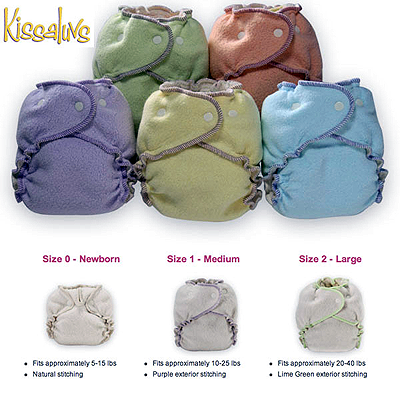 Tashi Nibber has a Facebook.com/kissaluvs page with 1100+ moms on it that use cloth diapers. Nibber says, "It would be a great resource for people to find more about our diapers, read reviews, join in the discussion, win diapers to try and connect with other moms."