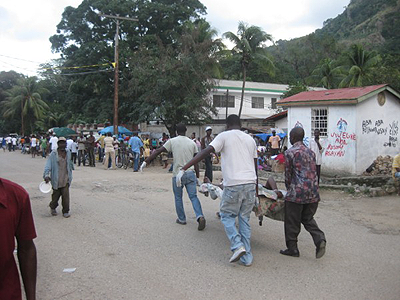 Almost two months after the earthquake, some Haitiains still have not seen a doctor. They are alive, but at risk of becoming permanently disabled. Dr. Milan Sen is an orthopedic surgeon with UT Medical School and Memorial Hermann Hospital.
"What we have is a lot of people who didn't get treated initially, and now they have deformites and some of them have chronic wounds that we have to deal with."
Back in the U.S., Sen would be aggressively performing surgery on these patients, putting in plates and pins so that broken bones heal in the correct position. But the risk of infection means that he must pick and choose which patients to put under the knife in Haiti.
"You do the best you can, but there's flies in the operating room. It's not the most sterile conditions for wounds. And they're all sleeping on cots, so a lot of patients are having problems with ulcers, pressure sores. In addition, they're malnourished, they get one meal a day."
About 300 patients are staying in tents next to the Sacred Heart Hospital. Sen estimated that more than half have already had some kind of bone surgery, but because of infection, he must operate again, or even amputate a limb to save a life. Now, the looming problem for Haiti is not death, but widespread disability among the survivors.
"That's definitely going to be the huge problem, not just for the amputees but also for the spine injury patients. Because there's a lot of patients who are paralyzed from their spine injuries and they don't have the right kind of care here yet."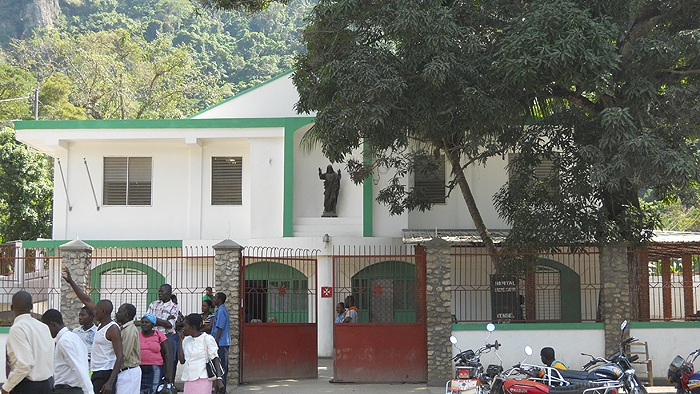 Sacred Heart Hospital in Milot, Haiti
---
Sen said many Haitians will also need wheelchairs, artificial limbs, and rehabilitation therapy to stay mobile and get back to work. Carrie Feibel, KUHF Houston Public Radio News.
For more information about The Crudem Foundation, visit www.crudem.org. The organization accepts charitable donations to bring teams of surgeons to Sacred Heart Hospital in Milot, Haiti.