The Repast event honors political pioneers in Texas who have contributed in lasting and unique ways to the political process.
Nancy Parra is president of the League of Women Voters in Houston.
"It's not that we ran out of women. We just felt that these two gentlemen were remarkable in their political careers, and we wanted to honor them.
PH: "If there were any two men that would be the first to be honored?"
Parra: "These two are the ones yes. They've had really, extraordinary careers in politics."
PH: "What might be attributes that these two recipients would stand out in your mind?"
Parra: "Well I think, their dedication certainly, and their willingness to give back to the community."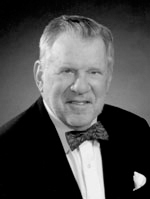 Bill Hobby was Lt. Governor for 18-years, one of the most powerful positions in Texas.
"I think it must be genetic, because my mother was president of the League of Women Voters at one time. I'm very grateful of course, that they have decided to do that."
Hobby also served as Commissioner of Parks and Wildlife and Education for the state of Texas. Before he spent over 20-years as state senator, Jon Lindsay served as Harris County Judge.
"Needless to say, I'm delighted that they're honoring me. I didn't know that I was the first man to be honored, but also to be honored with Bill Hobby. Bill Hobby was lt. governor while I was county judge. Our tenures were compatible on 16 of 20 years of mine, and 16 of the 18 of his, and we got a lot done in those years, especially during the 80s. I'm delighted to be able to work with him now and then."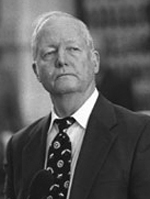 Using his background as an engineer, Judge Lindsay led initiatives to construct the Sam Houston and Hardy Toll Roads. Former state representative Peggy Hamric co-hosted the event. She too, was a past recipient.
"These are all people who have been in public service and have contributed to the community, some in different ways. Last year, we had Anna Russell from the city as an honoree, so that was a little different than people who had been elected to office. But it's very rewarding to them and the people who know them."
The event benefits the League's education fund, which encourages citizen participation by providing information about government and the election process.