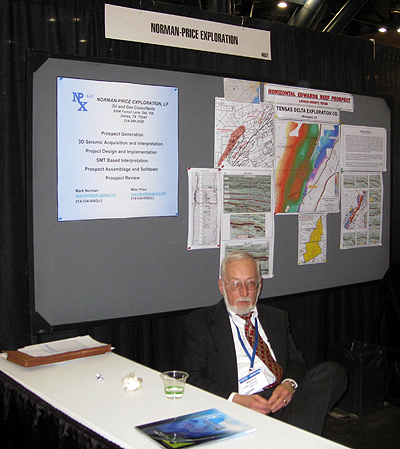 Mike Price came down from Dallas to be at this week's convention. If you're in the oil and gas business, they say this expo is a must.
"This one is the biggie, the grandfather of them all as far as this type of show goes."
Price sits at a table, manning his small booth as people walk back and forth. The convention center floor is as big as several football fields and it's full.
The goal of most people here is to make a deal. Some like Mike, have land they believe has oil deep down in the ground. But they need an investor to put up the money to drill, and that's how the deals are made. Price says last year things were pretty bleak for the industry but he and others expect a big rebound this year.

"Pretty much all of 2009 was pretty much a very down year for oil and g as drilling. The main reason was, especially for gas drilling, the prices were extremely very low. And either prospects didn't make economics at those prices or people just didn't have the cash to fund new drilling."
Price's land is in Lavaka county, about 90 miles West of Houston. He doesn't actually own it, he and his partner are at the convention representing the land owners.
"They own an oil and gas lease that gives them the right to drill and develop whatever they find there."
Price's will get a percentage of the deal, if he can just find a taker.
"Any luck so far?"
"Not really. Not yet."

If doesn't find an investor all hope isn't lost. The convention is held twice a year. The next NAPE Expo is in the fall.