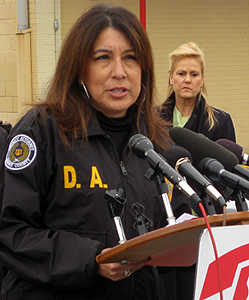 The good news is, it appears authorities have knocked out most of the dog fighting rings in the Houston area.
The bad news is they're still finding dead dogs in the corridor of cruelty.

"Last year we obtained 242 convictions for animal cruelty and dog fighting cases."

(applause)
That's Belinda Smith an investigator with the Harris County District Attorney's office. She say's they're still finding dogs. Some dead. Some alive.
Deborah Hoffman is a Houston resident who drives around looking for them.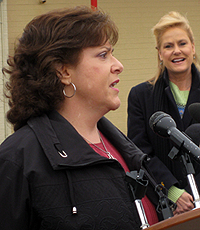 "It's heartbreaking to drive the streets of the corridor and watch broken spirited, broken bodied animals darting in and out of the woods scrounging for food, for safety, for shelter. Many of them don't make it. Most of them don't."
The large dog fighting rings may be dismantled but dog and animal lovers say too many pet owners are abandoning their dogs, not only in this North Houston wooded area, but all over the county.

"It's our hope that scenes like this will be rare in the corridor someday. It's our hope that backyard breeders in the corridor will be stopped. It's our hope that a permanent low cost spay and neuter clinic will be on site soon."
This news conference was put on by Crime Stoppers. They're offering rewards up to 5-thousand dollars to anyone with information about dogfighters or anyone being cruel to animals.
Again investigator Smith with the DA's office:

"If you dump an animal you can go to jail for up to a year and receive a 4-thousand dollar fine. It is a crime to dump animals. Live animals are what I'm talking about."
It's a situation that has gotten better, but they say the problems won't go away completely without the public's help.