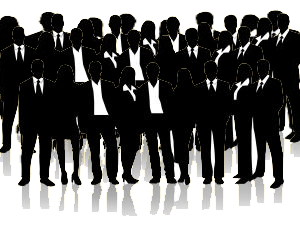 The number of people working part-time because of the lack of full-time jobs dropped to its lowest level since January 2009, and there's also an increase in employment at temporary help firms. Those trends indicate the job market is starting to recover, according to Rick Cobb with Challenger, Gray & Christmas.
"I guess what we can take from this is that we're headed the right direction but it's too soon to make much out of it other than it's a little good news. They're not hitting us quite as hard with the hammer as they used to. We don't expect that the climb back out is going to be as quick as the drop down to these numbers. We're headed the right direction, but if previous data is any, any indicator, we're not going to see real relief in unemployment number(s) before the end of the year, beginning of next year."
Cobb says it will take at least three to four years for the job market to return to anything like normal.
"Every time we go through an economic downturn, companies get much better at reacting quickly and cutting deeply. But that puts tremendous pressure on the remaining employees. Companies struggle with 'how hard can I work my existing employees without bringing new people on board?' And 'how am I going to keep them, and keep them happy, if somebody else begins to go after them?"
Employers will first meet increased labor demands by turning part-timers into full-time workers and adding temporary workers, but Cobb says the economy might generate up to two million jobs this year.