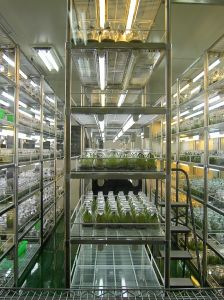 Steve Drexel says nationally, encouraging statistics suggest that job losses and the unemployment rate are starting to improve. Drexel is now with Ameristem, which offers adult stem cell services and research.
"Ameristem is an early-stage biotechnology company that started here in Houston and we're in the business of, you know, adult stem cell services, therapies and applications. So, some of the things we're doing, you know, it's something like the umbilical cord blood banking and storage, but we're involved in that same process, but with stem cells derived from dental pulp, primarily."
Drexel worked for 14 years with the Bureau of Labor Statistics on two different committees.
"Well, I was on the Business Research Advisory Council, which is a group of business executives or industry representatives that talked to the different segments of the Bureau of Labor Statistics about their programs or consult with them about changes or talk about, you know, what's the best way to do the record-keeping or survey collection. Or if they're getting unusual results in their data, they'll ask us why are we seeing a spike in a trend or a spike in a dimension that doesn't make sense, so it was really just kind of a collaborative effort to improve the data and understand the data."
Drexel says businesses have become more flexible, and they're watching what government might do with the tax structure.