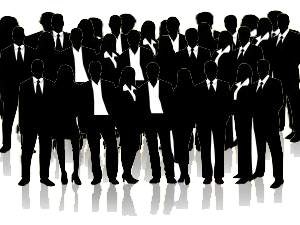 Economists had been predicting the unemployment rate to fall by the end of the year. It's a small decline, but Leo Espinoza with talent consultant Korn/Ferry International says it's a turning point.
"At the end of the day, we are looking for a trend line that is going to indicate that the unemployment rate's coming down. And so that's what economists have predicted, that's what we're seeing in terms of our business, that there is more traction. If you look at business cycles and you're waiting for an inflection point to say when is it gonna start edging down, this is a bit of the relief that we were looking for. Now, of course that needs to be sustained. This is positive news, overall."
Espinoza says the improvement in the unemployment figure can have a psychological effect on employers.
"Abolutely. I think if you look at the unemployment rate, the percentage of people that are employed is the—by far—the biggest driver for them, in terms of uplifting their forecasts on the future. And seeing it start to make a downturn gives people the confidence that maybe we have hit bottom and maybe we can start talking about what 2010 looks like in terms of economic prosperity."
There are still 15.4 million people out of work. The number of part-time workers — those with hour cut-backs or the inability to find full-time work — is little changed, at 9.2 million. Ed Mayberry, KUHF Houston Public Radio News.