People with diabetes don't look sick, so they aren't viewed as seriously ill.
"I think it's important that people know what the risk factors are."
Sue McLaughlin is a diabetes educator and directs national healthcare and education for the American Diabetes Association.
"Every person is affected, but we know that in the 2000, any child that was born in that year, one in three in their lifetime will develop will develop diabetes if we don't turn things around and in fact, kids that are born of Hispanic, Native American, African American or Asian descent are at an one in two chance of developing the disease."
She says diabetes affects some 24-million Americans, but 57-million are at risk. Diagnosis is made every 20-seconds.
"Diabetes is the number one cause of blindness. It's the number one cause of kidney failure. We need to support research to attack this disease."
Ken Cole : "A lot of people hate to hear this, but if I wasn't diagnosed three years ago, who knows what kind of health condition I would be in right now."
Houstonian Ken Cole thought he was in pretty good shape, but he had a problem using the bathroom…a lot.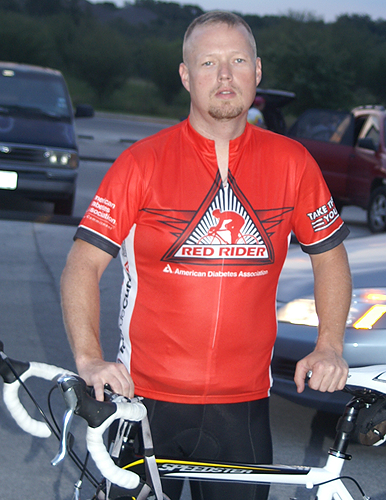 "I was getting up every hour at night, and I wrote that off to the fact that I was drinking so much during the day, but then, when you look back at it and you find out what are the symptoms that could lead you to a diagnosis of diabetes — that's one of them: constant drinking, constant urination. So it was one of those things I did not want to accept."
Even though his mother has diabetes, Cole decided to learn as much as he could about reversing the symptoms. He discovered the growing number of people his age were becoming diabetic.
"The fact that diabetes can be triggered by being overweight and lazy, the 20 year olds and the 30 year olds, that's the growing foundation of the type twos right now, and if people would just realize that and do one little thing here or there, exercise a little bit, get up and walk or run, ride a bike or, push away from the plate when you're full, kind of knock back a few pounds. I am confident that our type two numbers will go down instead of up like they're doing right now."
He now controls his diabetes with diet and exercise. He also competes as a cyclist for the cause and is involved with the Houston ADA chapter. More information can be found at www.diabetes.org.
PH, KUHF-Houston Public Radio News.