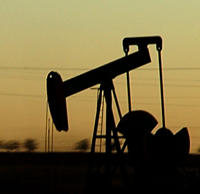 Iraq's prime minister says his cabinet has approved a 20-year deal with a consortium led by U.S.-based ExxonMobil to develop a prized oil field in the country's south. The Exxon Mobil-Royal Dutch Shell Group plans to boost production from 280,000 barrels to 2.325 million barrels per day within seven years. Jonathan Wood with Control Risks, a risk consultancy with offices on five continents, says the Iraqi government wants to recruit outside help with its oilfield infrastructure.
"They have a couple key considerations in addition to infrastructure, and those are access to skilled labor inside Iraq, access to oilfield services companies that are going to be doing some of this work—both local Iraqi partners as well as multi-national oil services companies. Finally, kind of creating a system where you can press for those infrastructure improvements, and particularly in the south, this means upgrading the distribution pipeline system as well as the oil export infrastructure—the two marine oil terminals in Basra."
Wood says Houston oil firms are well aware of Iraq's potential.
"Iraq is really one of the last underdeveloped jewels of the global oil industry. You have several fields there in excess of eight to ten billion barrels of reserves, much of which have very low production costs on the order of probably two to four dollars a barrel. And this is going to make it just hugely attractive to the oil companies that are based in Houston and the super-majors worldwide, because those types of reserves and those types of production costs simply aren't available in some of the other booming oil areas."
The Iraqi government is still discussing a second deal with a consortium led by Italy's Eni to develop another field. Ed Mayberry, KUHF-Houston Public Radio News.