There are reports everywhere of parents driving from one pharmacy to another trying to find liquid Tamiflu for their sick children. The antiviral medication is the one doctors prescribe the most for flu patients. The dosage in the capsule version is for adults and with most stores out of the liquid version, Houston pharmacist Chris Barnette says some parents are resorting to desperate measures.
"There have been reports of parents relying on the Tamiflu capsules and opening them and putting it on food and that's not a real accurate way to dose the medication."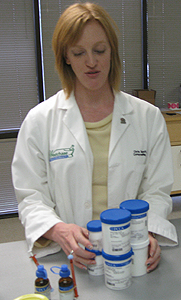 Barnett says if the parent sprinkles too little of the drug, it wont be effective and if you use the entire adult dosage the child can sicker than it already is.
"Because it is an anti-viral medication so you can have severe nausea, vomiting, diarrhea, hospitalization dehydration, it can be pretty serious."
Barnett owns Westchase Specialty Pharmacy on Richmond near the Galleria, a compound pharmacy. What that basically means is they can fill special custom prescriptions, mixing some things together, or even taking an ingredient out of a particular medicine.
In this case, they can turn the Tamiflu capsule into liquid and give you the right dosage. Barnett says its an option most people don't know about.

"The more people I talk to the more people say, I wish I knew you were available. Because a lot of times they end up taking medications that's commercially available and it doesn't do quite what they need and they feel like they're kind of crammed into that mold that's created by a drug company."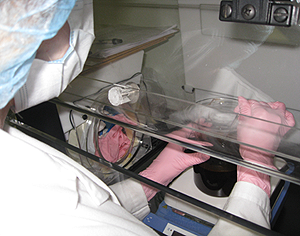 Gus Bassani works for a company that supplies drugs to pharmacies that do compounding. He agrees that opening the capsules and giving it to children can be dangerous.
"Just realize that there are pharmacies like Westchase that can compound it from a capsule and put it into a liquid for your child. You do not have to go without or attempt to empty the capsule and put it on apple sauce that just not a good method."
Health officials want people to remember that Tamiflu is designed to treat the flu once you get it. The best way to prevent it is to be vaccinated.
Bill Stamps, KUHF-Houston Pubic Radio News.